Assault Rifle Experiences
Get a quote
Key Info
50 Metre Rifle Range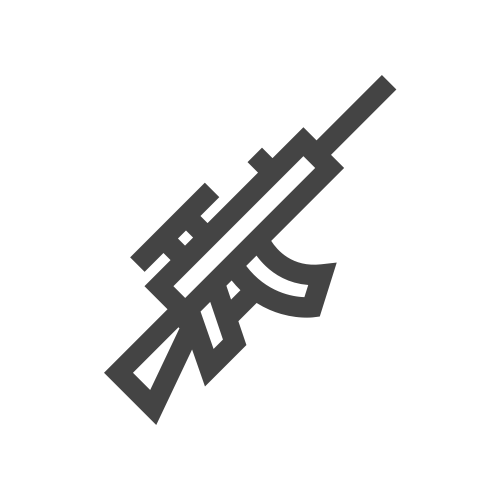 Semi Auto Tactical Rimfire Rifles
AR500 Targets

Individuals and Groups

Live Ammunition
Great Photo Opportunities
Prices
60 Live Rounds
£55.00
inc VAT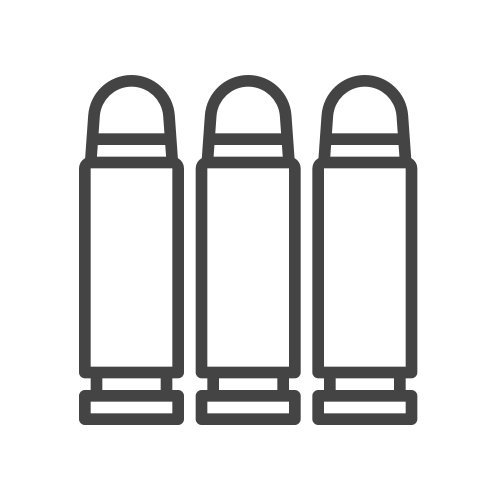 100 Live Rounds
£65.00
inc VAT
200 Live Rounds
£114.00
inc VAT
Summary
Get a quote
With the very best .22 Assault Rifles on the market, you will experience something that is very rare to the UK. The Ceska Zbrojovka 452 bolt action rifle, Hammerli Tac R1 22 - .22 LR and the famous Smith and Wesson AR15 (a real force to be reckoned with and used as an infantry weapon in a large number of countries) are now available to shoot in Brighton. There's no need to travel to Eastern Europe or Vegas to experience these truly awesome guns.
There are only a few activity centres in the UK able to offer this event and we are one of them. Our outdoor 50m shooting range is fully equipped with a range of different targets and even an undercover shooting area. Our activity centre and shooting range is located close to Brighton, Surrey and London and is easy to drive to with free parking available on site for all customers.
You will find a mixture of targets from hanging steel gongs, duelling trees, splatterburst body doubles and optional exploding fire bird discs. We run the session with shoot-out rounds against the clock, or head to head against your team mate if the instructors feel you are up to the challenge. (Please note that the targets will depend on your experience, time slot booked and group size).
Your entire shooting session will be with experienced staff on a one-to-one tuition basis. Even when you're not shooting, you'll be well in the mix as the range is in full view for spectators. Make sure you don't forget the important photo opportunity either!
Remember this is not your everyday activity, this will be an experience you won't be forgetting any time soon.
DECLARATION UNDER SECTION 21 OF THE FIREARMS ACT 1968
It is an offence for a person who is prohibited by Section 21 of the Firearms Act 1968 to have a firearm or ammunition in his/her possession at any time.
This Section applies to any person who has been sentenced to imprisonment, a suspended term of imprisonment or to youth custody or detention in any young offenders institution for three months or more.
A person sentenced to a suspended or term of imprisonment period between 3 months and 3 years is prohibited for 5 years from the date of release.
A person sentenced to a suspended or term of imprisonment of 3 years or more is prohibited for life.
It is an offence for a person to transfer, let, hire, or lend a firearm or ammunition to someone whom he/she knows or has reasonable grounds for believing to be a prohibited person.
Get a quote
Buy gift vouchers
View all activities
Read Our Latest Reviews
Fantastic place - axe throwing, archery and go karting were superb. The team were really flexible and helped us to make the most of our day. And the food on site was excellent too. Will definitely be coming back!
Great fun supported by excellent staff. We all had a fantastic day.
Fun day out, the staff are all super friendly, something for everyone.
A very good day out. However the speed bumps into the car park are way too high.
Highly recommend QLeisure! Lovely location and great facilities. Took 3 10yr olds Go Karting. None of them had any experience and all staff marshalls v considerate of differing levels and making sure everyone felt safe. A fab birthday day out.
Assault Rifle Experiences Packages
View our Assault Rifle Experiences packages or create your own
Activity FAQs
99% of the time it is possible to upgrade on the day but we recommend that you call in advance to check availability.
You can upgrade your activity to include an individual or set of trophies, please confirm this when making your booking.
To make a booking please call us on 01273 834403 we require a £20.00 deposit per person to confirm your booking with the remaining balance due 28 days prior to your event date.
All deposits are non refundable. All payments are non refundable from 28 days prior to your event date.
No activity sessions are exclusive unless specified by Qleisure at time of booking.
Yes, all of our activities at Qleisure are available year round